Pipelines
FunPep is a biotech spin out from the Osaka University Graduate School of Medicine focused on various functional peptides to develop a wide range of products from cosmetics to pharmaceuticals.
Our pipeline is based around functional peptides and the compounds we have developed.
Pharmaceutical Drugs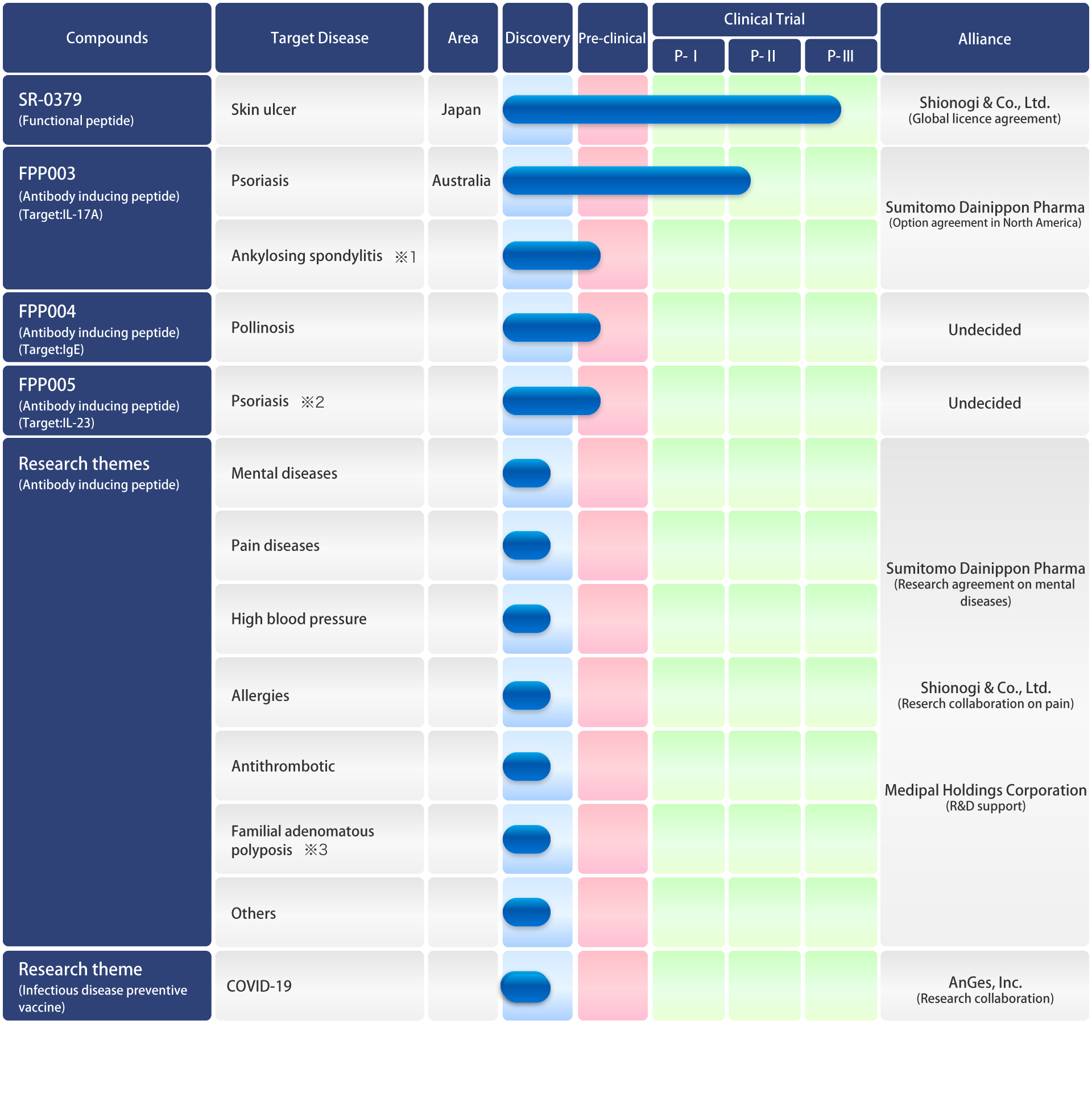 ※1 The target molecule is different from that targeted by FPP003. This research is supported by the New Energy and Industrial Technology Development Organization (NEDO) and is in collaboration with Osaka University.
※2 AS indication of FPP003 is receiving support from the "Support Program for Orphan Drugs Prior to Designation" of the Japan Agency for Energy Medical Research and Development (AMED).
※3 Based on the results of Industry-Academia Collaboration Medical Innovation Creation Program Setup Scheme (ACT-MS) supported by AMED, research is an industry-academia collaboration with Kagawa University, Osaka University and Kyoto Prefectural University of Medicine.
Cosmeceuticals / Medeical Devices